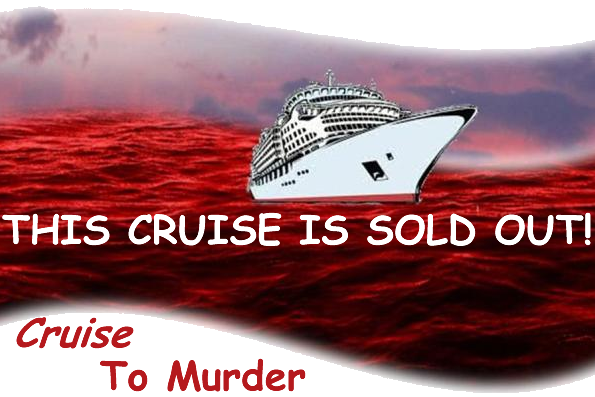 Join us for a night of murderously good fun when Priceless Productions in cooperation with Mysteries by Moushey presents Cruise to Murder. This murder mystery event is a fundraiser for Eden Valley and will be held at German's Villa, 3330 Liberty Ave., Vermilion, Ohio on Friday, February 28, 2020. Doors open at 6 p.m. and dinner will be served at 6:30 p.m. A cash bar is available and, of course, you can take part in raffles and get your "Cruise Picture" taken!

It's a fun "who dunit?" where you get to help solve the crime. Gather the clues, take part in a Karaoke competition and enjoy "supper on the deck".

Tickets go to support Eden Valley's Victoria Woodhull project.

Tickets are ONLY $45 (and there are only 80 of them!). Your ticket includes dinner, show and gratuity. Doors open at 6:00 with dinner served at 6:30. You can send a check by downloading an order form or pay online with your credit card or with PayPal using the button below.

All sales are final. Unused tickets become a donation to Eden Valley Enterprises, a 501(c)(3) corporation of the Internal Revenue code. All donations are tax-deductible.

---
Help us to continue to tell the stories of amazing Americans like Victoria Woodhull with a tax-deductible donation.
There's no such thing a "small donation"! We appreciate your help!