Many people have been asking, "What's next now that your Grandma Gatewood project is done?" It was a difficult decision - so many stories to choose from! But after much discussion, we have chosen to spotlight Victoria Woodhull as our next Feisty Female.

Don't know who Victoria Woodhull is? She was once the most famous woman in America!
| | |
| --- | --- |
| | Victoria Woodhull (September 23, 1838-June 10, 1927) is truly one of Ohio's most remarkable characters. Coming from a poverty-stricken background and with little education, she managed to become the first woman to publicly address the United States Congress, first woman to run for U.S. president, was an active suffragist, newspaper editor and stockbroker -- she accomplished more than anyone would have expected. (Read more about her) |
Writer Kelly Boyer Sagert will again be handling our script and Director Peter Huston will be handling the filming duties. Huston calls this "... a great story." and Sagert says that she "... has been fascinated by Victoria Woodhull for decades and is thrilled with the opportunity to delve into Woodhull's rich and complex life."

Victoria was the first woman to push her way onto the political stage. She ran a newspaper and became a stockbroker. As Victoria put it, "I endeavor to make the most of everything." And that's a goal we all should try to achieve — she sure did!
Our first program for this project is a storytellng program, MADAM PRESIDENT: THE STORY OF VICTORIA WOODHULL, which is available for presentations.. Bookings are now being accepted for 2020. Drop us an e-mail to arrange for your program. Find out where you can see the program.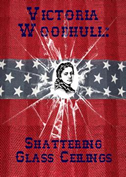 Order your copy of our companion book,VICTORIA WOODHULL: SHATTERING GLASS CEILINGS!
PDF format for $2.99 delivered to your e-mail box
Available for your Kindle!
A paperback version is available at Amazon.
Find more information about Victoria and Women's Rights
August 18, 2020 is the 100th Anniversary of the passage of the 19th amendment giving women the right to vote. Here's a Salute to some early Suffrage Soldiers.
Find out about some of Ohio's Suffrage Soldiers
---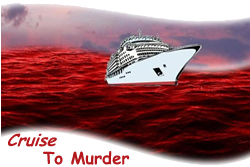 Our February 28th CRUISE TO MURDER which was sold out as great fun! A Big Thank You to Pat Price and Priceless Productions for presenting the program for us and to all the staff and Cruise Members for their participation and help in making the event a success. See our Cruise Memory Book.
Read Rini Jeffers' article in the Elyria Chronicle Telegram about the event.
---
Would you like to help us on our campaign trail? Every dollar donated will get us closer to our goal of $13,000.00 to create a short film which will be used as the basis of our documentary.

Of course, as a not-for-profit corporation, your donation is tax-deductible. You can donate on-line with a credit card or you can send us a check. Your donation may not get Victoria elected president, but it WILL help us tell her story!

Find out about our first filming and see pictures from our interview with historian, Steeve Taafe for this project!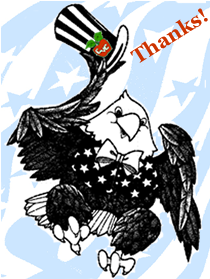 We tip our hats to our donors!
There's no such thing a "small donation"!
We appreciate your help.

Visit our GoFundMe Page or use the button below to donate using PayPal. Thanks for helping!
---
---