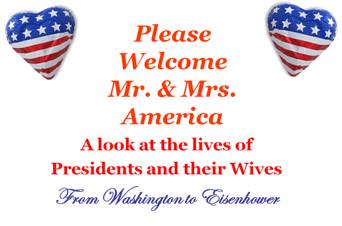 Celebrate Fourth of July and help make a movie! Donate $20 or more to Eden Valley before July 30, 2014 and get a FREE copy of our e-book, PLEASE WELCOME MR. & MRS. AMERICA: A look at the lives of U.S. Presidents and their wives from Washington to Eisenhower. Simply make your donation using Paypal then send us an e-mail requesting your e-book and it will be sent directly to your inbox!

Prefer to write a check? No problem -- send it in with our downloadable form (be sure to write your request for the free e-book on your form!)
All donations are tax deductible and help make our Grandma Gatewood documentary "Trail Magic"! (Emma Gatewood was definitely an Independent Woman -- perfect for Independence Day!)
---
Join us at the Maritime Museum of Sandusky on Saturday, November 8, 2014; 1p.m. and hear the story of Dr. Sam Cassels' trip to the Upper Peninsula in 1846 when he "brought home" Cleveland Mountain to open the shipping of iron ore from Michigan to Cleveland, Ohio.

---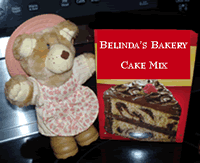 Belinda Bear invites you to join her for Grandma Gatewood's Bakeless Bake Sale going on now and help make a movie! (Belinda has her own Facebook page -- she hopes you Like It!)