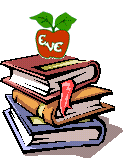 EVE Book Information
Adding books to your shopping cart will take you to PayPal for your payment convenience. To print a PDF order form and order by mail, click here.
Please allow 4-6 weeks for shipping on all items.

---


AMERICAN SPIRITS stories of historical ghosts
"The Revolutionary Spirit" by Carolyn Jack
Take a ride with Tempe Wick as she tries to save her beloved horse from deserters from the Continental Army.

"The Girl In The Window" by Kelly Boyer Sagert
Meet Frances Dallam Peter of Lexington, Kentucky who wants to make sure the Union Soldiers are taken care of.
"Massacre Mall " and "Reindeer Manor" by Estelle Rodis Brown
Visit Mall of America's spirited past and find out why Reindeer Manor is haunted.
"La Llorona -- The Weeping Woman" by Rosemary Kubera-Goodburn and Bette Lou Higgins
Discover why La Llorona is weeping in this tale based on an old Spanish Legend.
PDF format for $2.99 delivered to your e-mail box

Available for your Kindle!

---


BATTLE SCARS: STORIES OF THE CIVIL WAR: by Bette Lou Higgins
"Whistling Dixie -- Whose Side Are You On?"
Discover the mystery behind this song that played to BOTH sides of the war.

"It's All In Your Point Of View"
The War always looks different depending on WHERE you are. Stories from some prisoners of war.

"Nice Try -- The Story Of The Philo Parsons"
Some plans just never seem to work out!

"The Great Escape"
Thrill to the feeling of freedom when these soldiers make their escape from Libby Prison.

"Cyclone In Calico"
Meet Mother Bickerdyke who cared for the wounded soldiers.
PDF format for $2.99 delivered to your e-mail box.
Available in paperback or for your Kindle!
---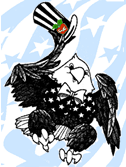 ORDINARY PEOPLE IN EXTRA-ORDINARY TIMES: STORIES FROM WWII: by Bette Lou Higgins
Stories from this unforgettable time include the harrowing tale of Margaret Bourke-White and 400 nurses who were torpedoed on their way to Africa, the story of Rodger Young who became a hero through his selfless courage, and the touching story of the soldier and the girl "back home" who continue to write to each other to this very day.
PDF format for $0.99 delivered to your e-mail box
Available for your Kindle!
---


PLEASE WELCOME MR. & MRS. AMERICA: by Bette Lou Higgins
A look at the lives of U.S. Presidents and their wives from Washington to Eisenhower. Read an excerpt!
PDF format for $2.99 delivered to your e-mail box
Available for your Kindle or as a paperback at Amazon!
---
Looking for more information about topics that Eden Valley covers in its programs? Check out the selection of items at Amazon.com Any purchase made at Amazon.com through the EVE website help support our educational activities.
---
Eden Valley is a not for profit corporation under section 501(c)(3) of the Internal Revenue Code. As such, Eden Valley gratefully accepts donations to help fund our educational programming. If you would like to make a donation to help support our programming, you can download a convenient PDF form and send us a check, or you can make a payment through PayPal. All donations are tax-deductible and gratefully accepted. To make a donation through PayPal, simply click the button below.