Enjoy some additional information about this project to tell
Victoria's story!
---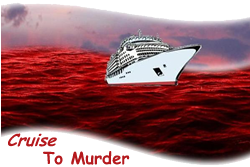 Our February 28, 2020, we presented CRUISE TO MURDER as a fundraiser for our documentary. The sold out murder mystery was great fun! A Big Thank You to Pat Price and Priceless Productions for presenting the program for us and to all the staff and Cruise Members for their participation and help in making the event a success. See our Cruise Memory Book.
Read Rini Jeffers' article in the Elyria Chronicle Telegram about the event.
---
Find out about our first filming and see pictures from our interview with historian, Steve Taafe for this project!
---
If you would like to help us complete the documentary, visit our donation information page or use the PayPal button below. Thanks for helping!
There's no such thing a "small donation"!
We appreciate your help.

---
---