We tip our hats to all the groups and individuals who are supporting
our Victoria Woodhull Project!
The Victoria Woodhull project is being sponsored, in part, by a generous grant from the estate of Ms. Pat Thomas.
We salute ALL our supporters who are helping us tell the Victoria Woodhull Story:
Woodhull Project Donor List A-G
Woodhull Project Donor List H-M
Woodhull Project Donor List N-Z
Special thanks to these individuals and organizations who have provided assistance for this project:
Ms. Tracy Belcher
Ms. Judith Dann and Ms Christina Gray of the Victoria Woodhull Phoenix Rising Project (from The Robbins Hunter Museum and Avery-Downer House, Granville, Ohio)
Ms. Kay Hoebake
Ms. Stefanie Lauvray/Just Write
Ms. Andrea Ranta
Ms. Debra Rose/Positively Debralicious
Mr. Jeff Satterfield
Mr. Michael Wilson
Ms. Shirley Wolfe.
If you would like to support this project with a tax-deductible donation, you can send a check made payable to Eden Valley Enterprises; 1250 East River St., Elyria, Ohio 44035 ( you can download a convenient PDF form) or pay online with PayPal by pressing the "Donate" button below. (As a not-for-profit organization under section 501(c)(3) or the Internal Revenue Code, all donations are tax-deductible. You will receive an acknowledgment for tax purposes.)
If your company would like to be a corporate sponsor, contact us -- we'd love to talk to you!!
We will be posting more information about this exciting new project as it becomes available. In the meantime, if you would like to be added to our mailing list, please contact us.
---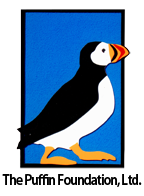 ---
Find us on Facebook