THE EDEN VALLEY STORY (A 40TH ANNIVERSARY SERIES)
as told by Bette Lou Higgins, Artistic Director
PART 13
Johnnycake Village closed in 1979 and we moved to producing stand-alone programs for schools and organizations.
One of our first projects was MEET THE PEOPLE -- a sort of Johnnycake Village on the road. Originally, we did shortened Village scenarios with multiple "villagers" for school programs bringing in the costumed characters and minimal set pieces and hand props. Eventually, the title, MEET THE PEOPLE became an umbrella title for any of our living history/first-person programs and is basically still that today.
One of our fist programs in the series we did at schools was MEET THE PEOPLE: THE CANAL BUILDERS. This particular presentation gave us one of our favorite stories to date -- forever referred to as "The Sleeping Bull Story". Read the rest of the story.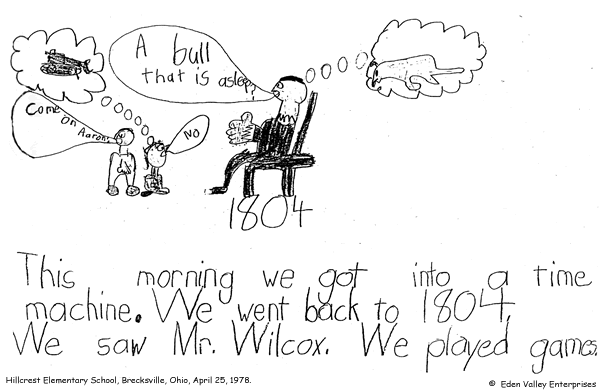 To be continued ...